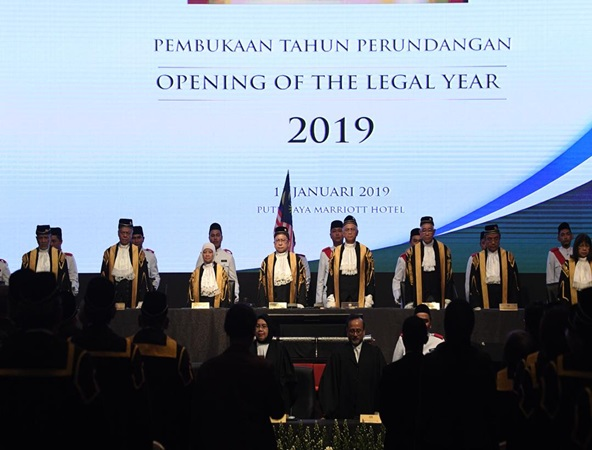 PUTRAJAYA, Jan 11 (Bernama) -- Attorney-General Tommy Thomas said today the full force of the law would be applied to wrongdoers.

In his speech at the Opening of the Legal Year 2019, he said the new government would not tolerate any interference or obstruction of the administration of justice.

"The administration of justice has not been immune from the cancer of corruption which spread in the conditions created by the former government," he said.
.....