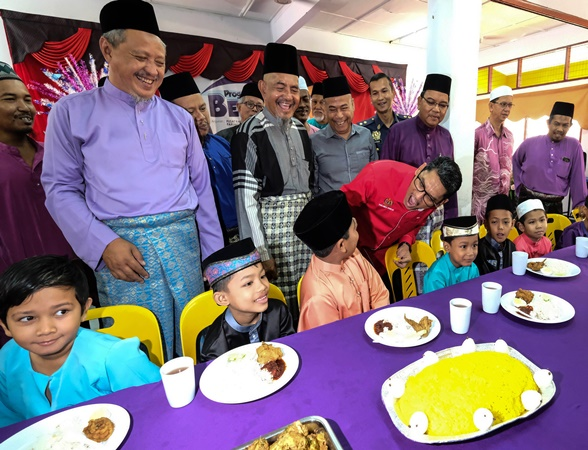 IPOH, Dec 7 (Bernama) -- The new president of the Perak Football Association (PAFA), Datuk Seri Ahmad Faizal Azumu has denied a rumour that three import players of the 'The Bos Gaurus' team will not have their contracts renewed for next season.
Ahmad Faizal, who is also Menteri Besar, said the three import players, namely, Wander Luiz, Gilmar Da Silva Filho and Leandro Dos Santos Oliviera would be retained to face the 2019 season.
''The three import players will be retained and the rumour on the social media is totally untrue,'' he told reporters after launching a mass circumcision organised by the Tambun Parliament People's Service Centre here today.....