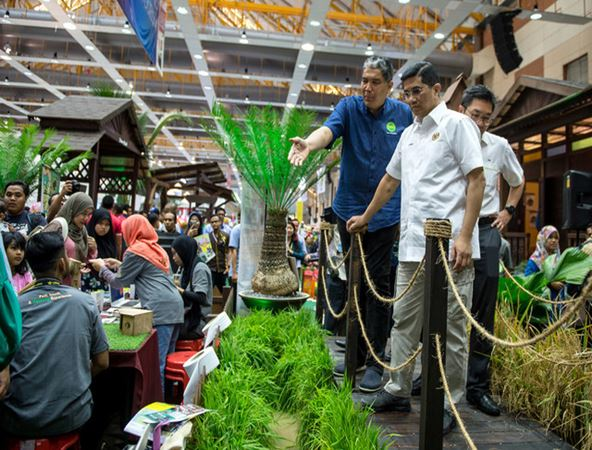 SERDANG, Dec 1 (Bernama) – The government is proposing to expand the use of new innovation and technology to empower and improve the productivity of the agricultural industry and therefore contributing to the national revenue and economy.
Economic Affairs Minister Datuk Seri Mohamed Azmin Ali said his ministry would be discussing with the Agriculture and Agro-based Industry Ministry to provide support in terms of finance and capital assistance for the purpose.
"My ministry sees agriculture as an important sector which had contributed to the economy and Gross Domestic Product (GDP) of Malaysia.
"This follows the availability of many quality local products with the potential to penetrate into the international market," he told reporters after spending four hours visiting the sites of the Malaysia Agriculture, Horticulture and Agrotourism Show (MAHA 2018) here today.
MAHA has also provided space and opportunities for small and medium entrepreneurs as well as industry practitioners to promote and expand their markets.
MAHA 2018, the largest agricultural expo in Malaysia is held at the Malaysia Agro Exposition Park Serdang (MAEPS) from Nov 22 to tomorrow with the theme "Our Food, Our Future".
-- BERNAMA