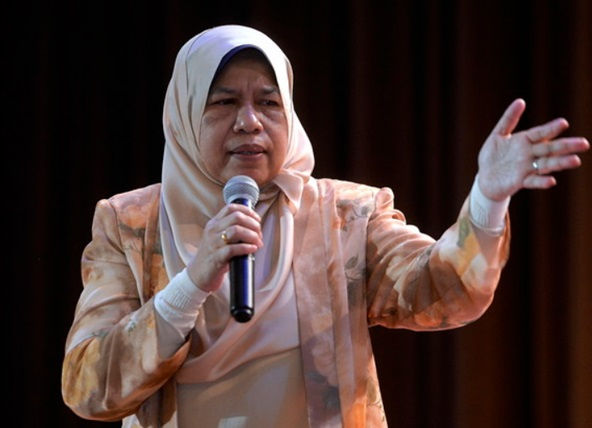 KUALA LUMPUR, Nov 9 (Bernama) -- A PKR electoral candidate today urged party members to turn up for the re-elections in certain divisions around the country and the elections in Sarawak this weekend.
Zuraida Kamaruddin, who is vying for a post of vice-president, said this is important to uphold the truth and deny the attempts by certain quarters which are willing to go to any length, including the use of dirty tactics, to secure positions in the party.
PKR is to hold re-elections on Sunday for the divisions of Jelebu (Negeri Sembilan); Kuala Selangor (Selangor); Keningau, Tawau and Pensiangan (Sabah); Alor Gajah, Masjid Tanah, Tangga Batu, Kota Melaka and Jasin (Melaka) following several issues including failure to detect voting data.....