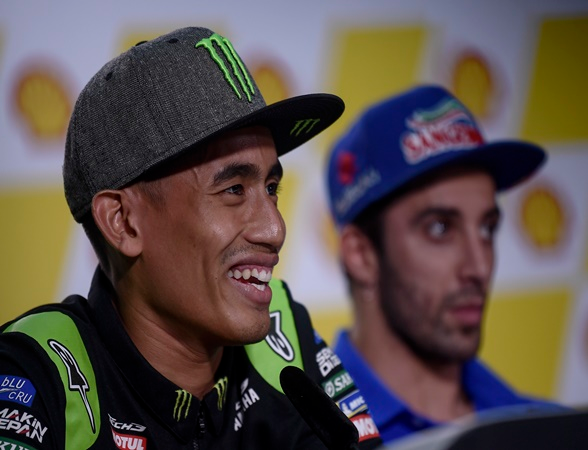 SEPANG, Nov 1 (Bernama) -- The nation's first MotoGP rider, Hafizh Syahrin Abdullah, will be pleased with a top 10 spot in the Malaysian Motorcycling Grand Prix at the Sepang International Circuit (SIC) this weekend.
The 24-year-old Monster Yamaha Tech 3 rider, who aims to grab the rookie of the season title this year, said he plans to take to the track bent on finishing among the top 10.
''I'll be pleased with a top 10 finish when I make my MotoGP debut at Sepang. That's my challenge this week,'' he said at the pre-race press conference here today.....