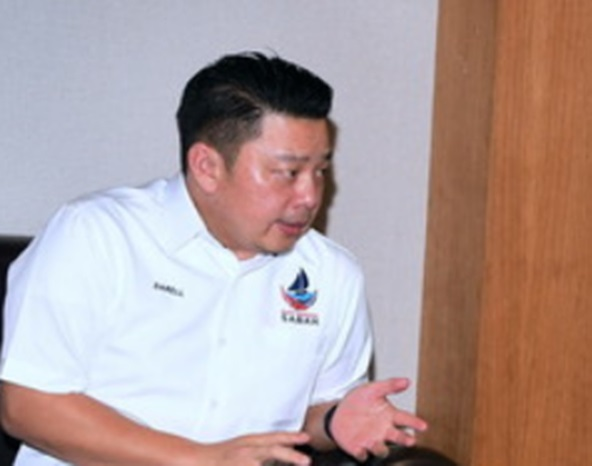 Darrel Leiking
LABUAN, Oct 11 (Bernama) -- Labuan MP Datuk Rozman Isli's admission into Parti Warisan Sabah has been described as completing the Sabah-Sarawak-Labuan jigsaw puzzle.
Warisan deputy president Datuk Darrel Leiking said Sabah, Sarawak and Labuan cannot be apart as the three entities form Borneo and are together, economically, socially and politically.
"… and now with Rozman's entry, it fits the perfect jigsaw puzzle," he said at a joint press conference at the Labuan Airport today in welcoming Rozman's decision to join Warisan. Rozman had earlier announced his resignation from UMNO and said he had joined Warisan.
Leiking said Warisan is evolving constantly (every day), with some party members leaving the party but, at the same, some new members joining the party.
"Those who leave, they may have some reason and we respect (that). What we embrace are people who join Warisan because they understand the party's struggles," he said.....