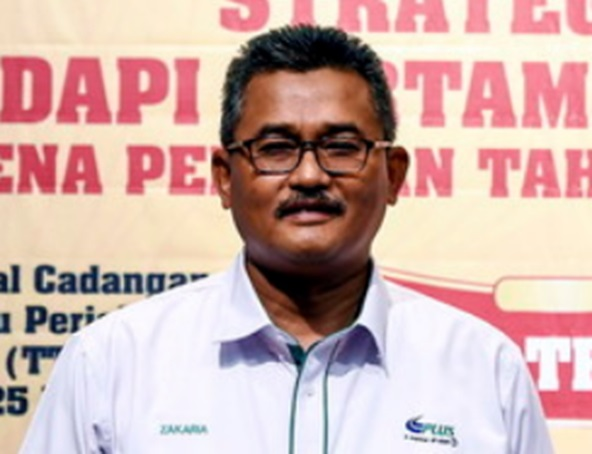 Zakaria Ahmad Zabidi
By Shanika Abdul Latib
KUALA LUMPUR, Oct 11 (Bernama) -- Ever get the feeling that the slope may come down on you as you drive along the highway? Never fear.
PLUS Malaysia Berhad (PLUS) monitors and inspects the 6,820 slopes along its highways consistently to ensure the safety and comfort of highway users, more so during the wet monsoon season.
Its chief operating officer, Zakaria Ahmad Zabidi, said PLUS has classified the slopes according to the level of risk so as to facilitate monitoring and inspection.....