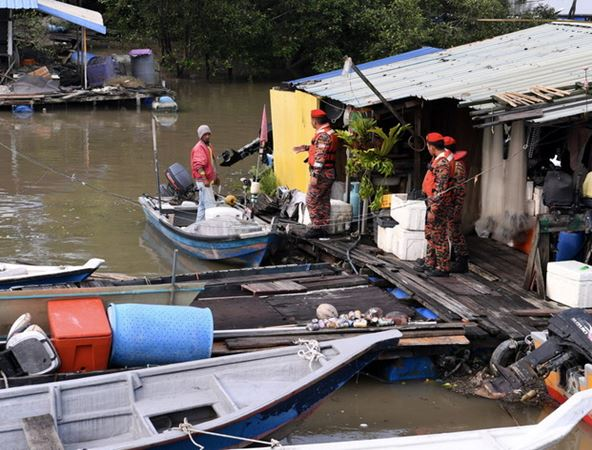 KLANG, Oct 10 (Bernama) -- The high tide phenomenon early today, has so far not resulted in floods in the district and beach conditions in Selangor are under control, said Klang Zone Fire and Rescue chief, Samsol Maarif Saibani.
However due to heavy rains yesterday, he said Kampung Delek Kiri, Kampung Delek Kanan and Kampung Delek Baru were hit by flash floods and 11 victims from three families were evacuated to the Telok Pulai Community Hall in Klang.
"The embankments along the coast are in a stable state and no major erosion have occurred.....