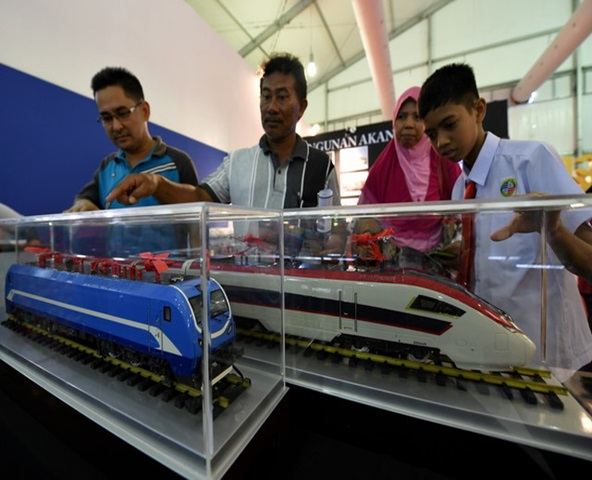 From Samantha Tan Chiew Teng
BEIJING, Sept 23 (Bernama) - - China Communications Construction Company (CCCC), the contractor for the 688-kilometre East Coast Rail Link project, hopes the review by the Malaysian government would not take long, says CCCC Vice President Sun Ziyu.
He said the ECRL is the one project that has been significantly affected since the new Malaysian government took over the administration, adding that the value of the contract is high due to the long and complex alignment of the track via tunnels and bridges.
"It is understandable for the new government to review such a big project, but they should not take too long to come to a decision," he told a Malaysian media delegation, led by the Chinese Embassy in Kuala Lumpur, at the group's headquarters here on Saturday.....