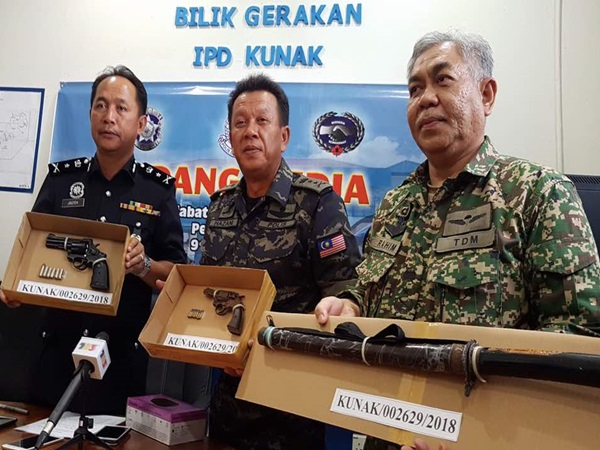 KUNAK, Sept 21 (Bernama) -- The security forces shot dead two men suspected to be kidnap-for-ransom agents last night close to the Pulau Boheyan waters within the Eastern Sabah Security Command (ESSCom) area, it was reported today.
ESSCom commander DCP Datuk Hazani Ghazali said the men, in their 50s and believed to be illegal immigrants, were killed in a shootout with the security forces following a 30-minute boat chase.
The security forces recovered a pump boat, two revolvers, a .22 and a .38; seven .22 bullets; one .38 bullet and five empty casings and a samurai sword, he said at a press conference here.
Hazani said two men in a pump boat sped off upon seeing a security forces boat in the vicinity of Kampung Air Kunak Tiga at about 10 pm yesterday.
The security forces boat gave chase and flashed the blue lights to warn them to stop but the men opened fire at the security forces who responded with gunfire as the boats reached Pulau Boheyan waters, he said.....