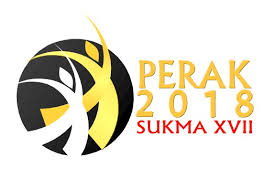 TAPAH, Sept 14 (Bernama) — Badang Selangor (the Hercules of Selangor) shook Dewan Merdeka here today when he broke not one but two Malaysia Games (SUKMA) records – in the men's below 56kg category snatch and clean and jerk.
Mohd Yusoff Nandong, 20, from Tanjung Karang, lifted 116kg in the snatch to erase the old record of 115kg set by Kedah's Mohd Shafiq Ismail at the 2010 SUKMA in Melaka.
He repeated the feat in the clean and jerk, lifting 137kg, 1kg more than the old record also set by Mohd Shafiq in Melaka 2010.
It was a sweet double victory for Mohd Yusoff as he had only won silver in the snatch and bronze in the (C&J) in the same category at the last edition in Sarawak two years ago.
"This is my third SUKMA. It is all the more special to me because I managed to break two Games records. I dedicate my gold medals to my coach Naharuddin Mahayuddin and all my supporters," he said afterwards.....