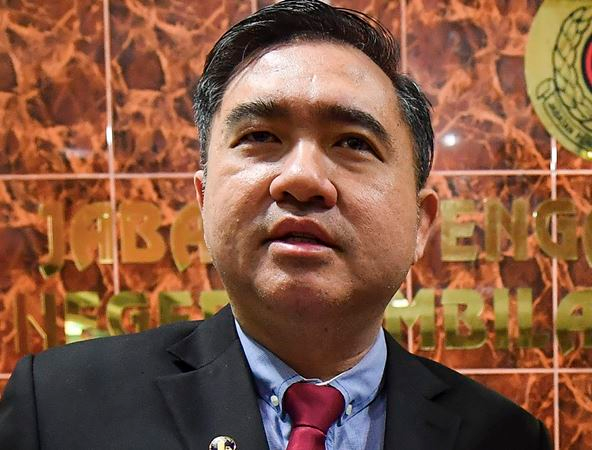 By Harizah Hanim Mohamed
KUALA LUMPUR, Aug 10 (Bernama) -- The Transport Ministry will activate an expert advisory council to oversee matters related to shipping and ports, with the first meeting scheduled within two months.
The Minister, Anthony Loke Siew Fook said the council would look into maritime institutional reforms, policy and regulations in preparing the industry for a better future.
"The first meeting is expected to take place in one or two months time," he told Bernama after attending the Malaysia Shipowners' Association (MASA) Annual Dinner 2018 here today.
The dinner was held in conjunction with the Malaysia World Maritime Week 2018 from Aug 7-9.
On the RM3 billion Transportation Development Fund announced by the previous government in the Budget 2018, Loke said the ministry would speed up the facilitation process for it.
"We will look into it, the budgeted fund, not a new one," he said.
However, he explained that although the fund had been announced, the money was not allocated.
Earlier in his speech, Loke said the ministry was aware of the difficulties faced by shipowners in securing financing from local banks and financial institutions.
"We are also well aware of the challenging years that the industry has been dealing with," he added.
Industry players have been voicing out their grievances on the issues encircling the industry, including the corporate tax for certain types of ships, financing facilities, as well as the progress of the Malaysia Shipping Master Plan (MSMP) 2017-2022.
-- BERNAMA