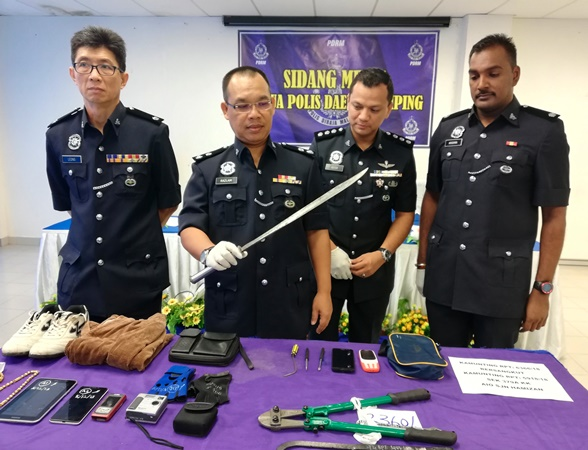 TAIPING, Dec 7 (Bernama) -- Police have crippled the 'Geng Kojek' with the arrest of three people, including a woman, in two raids in Kamunting here on Monday and Wednesday.
Taiping District Deputy Chief Razlam Ab Hamid said police detained a man and woman, in their 30s, and seized two handphones and three screwdrivers believed to have been used to steal cars in a house in Kampung Sungai Relong, at 7.45 p.m. on Monday.
"Our investigations found that the man had three criminal records and two drug-related records while the woman did not have any criminal records," he said in a press conference held at the Taiping District Police Headquarters here today.
.....