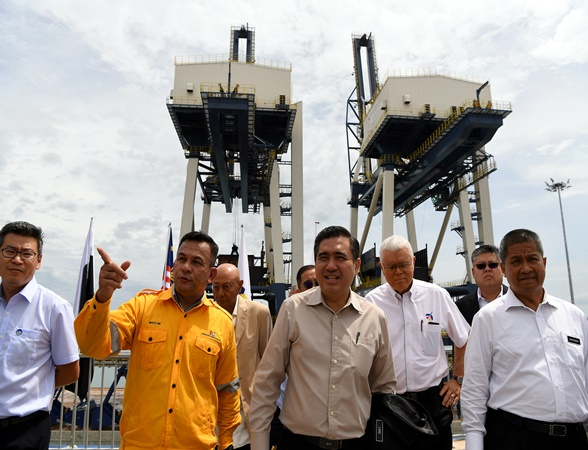 KUANTAN, Oct 12 (Bernama) -- The decision on tariffs for the New Deep Water Terminal (NDWT) at Kuantan Port here, would be known in a month's time, said Transport Minister Anthony Loke Siew Fook.
He said the matter was still in the consultation process involving all stakeholders including port users.
"In determining the tariff rates we will have to take into account the facilities available as well as the views of the committee looking into the matter… of course the decision will ensure that the tariffs are reasonable, competitive and will avoid the impact of increasing costs and so on.
"We certainly want all ports in this country to be developed as the nation's asset and to play an important role in economic and trade development," he told reporters after a survey of the NDWT Phase 1A project here today.
Also present were Kuantan Port Authority chairman Tan Sri Tengku Azlan Sultan Abu Bakar, general manager Datuk Khairul Anuar Abdul Rahman and East Coast Economic Region Development Council (ECERDC) chief executive officer Datuk Seri Jebasingam Issace John.....