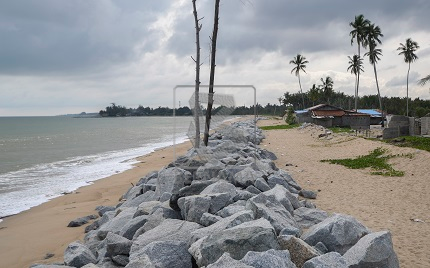 By Mohd Fakri Awang Lah and Rohaiza Ab Rahman
KOTA BHARU, Dec 5 -- Some 500 people who live by Pantai Mek Mas and in Pulau Kundur here risk having their homes swept away every monsoon season.
Every roaring wave of the South China Sea strikes fear in their hearts as just a few years ago, some of them had witnessed their homes battered by the waves while they stood helplessly by.
Despite knowing the risks, many of them had no other choice but to continue living in their homes, as it had been their family's for generations.
.....