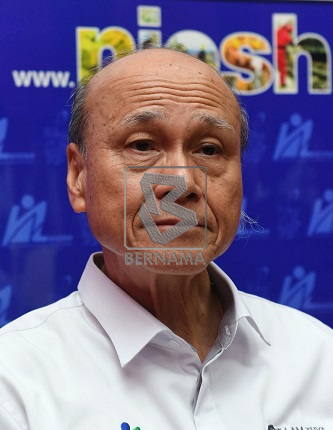 NIOSH Chairman Tan Sri Lee Lam Thye. --fotoBERNAMA (2018) ALL RIGHTS RESERVED
By Nur-ul Afida Kamaludin
The prevalence of mental health issues in this country is certainly a cause for concern and in some instances, it has even led to death. It is most unfortunate that such a serious matter is being treated lightly and this state of affairs can be attributed to lack of awareness and knowledge among the public.
This last of four articles takes a look at the reality of mental health issues in Malaysia.
KUALA LUMPUR (Bernama) -- Unlike other illnesses that can be cured with the right medication, the treatment for mental health problems encompasses a host of aspects as it needs a more holistic approach.
Mental health campaigns and programmes deserve to be given more consideration, recognition, attention and financial assistance in order to create a society that is liberated from problems that have the capacity to wreak havoc on the minds and psyche of individuals.
The question is, however, whether these measures are sufficient or if other avenues have to be explored to check the rising statistics pertaining to mental health cases.
Local experts have urged the government to develop an index to measure the psychological well-being of the people, in particular, the workforce, and establish a Mental Health Institute that can serve as a one-stop centre to carry out research and treat people afflicted by mental illness.
.....