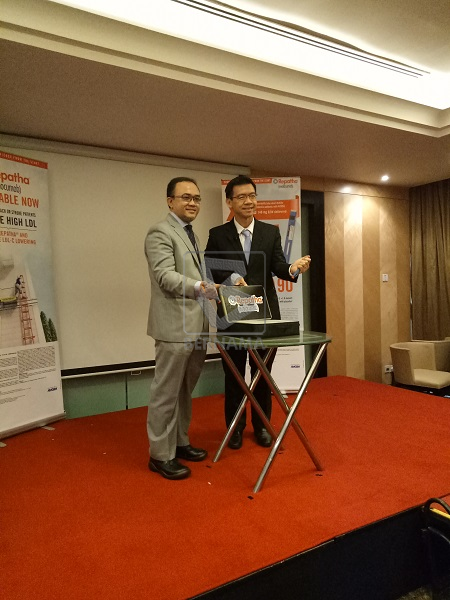 National Heart Institute (IJN) consultant cardiologist Datuk Dr Ahmad Khairuddin Mohamed Yusof (LEFT) and Cardiac Vascular Sentral Kuala Lumpur – a cardiac and vascular hospital – consultant cardiologist Dr Choo Gim Hooi (RIGHT) during the launch of Repatha, a new cholesterol-lowering drug that is injected into the body, in Kuala Lumpur recently. fotoBERNAMA (2018) ALL RIGHTS RESERVED
By Erda Khursyiah Basir
KUALA LUMPUR (Bernama) -- Malaysians are developing heart disease at a younger age compared with their peers in other countries.
Citing Health Ministry statistics, National Heart Institute (IJN) consultant cardiologist Datuk Dr Ahmad Khairuddin Mohamed Yusof said in 2017, Malaysians developed heart disease at the age of 58 years, compared to populations in Thailand (65 years), mainland China (63 years), western countries (66 years) and Canada (68 years).
According to the World Health Organisation, in 2014 the Malaysian proportional mortality rate of cardiovascular diseases (CVDs) stood at 36 percent. Worldwide, an estimated 17.7 million people died from CVDs in 2015, representing 31 percent of all global deaths.
Dr Ahmad Khairuddin said high levels of cholesterol in the blood may lead to CVDs, which include heart attacks and strokes.
According to the 2015 National Health and Morbidity Survey, an estimated 47.7 percent of Malaysians aged 18 and above have high blood cholesterol, which is also known as hypercholesterolemia. This figure is a relative increase compared to 32.6 percent in 2011.....