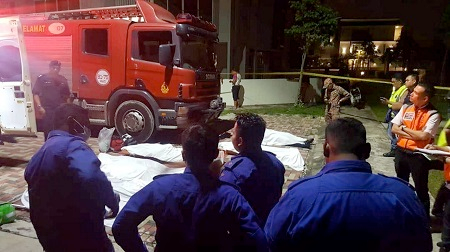 Six Fire and Rescue Department divers were drowned while looking for a teenage boy who fell into a mining pond in Taman Putra Perdana, Puchong recently. (File pix) --fotoBERNAMA (2018) ALL RIGHTS RESERVED
By Ainul Huda Mohamed Saaid
KUALA LUMPUR (Bernama) -- Raising a teenager is probably the hardest phase in parenting.
Parents want their teenagers to learn to be independent as well as to be able to make decisions by themselves so that they are better prepared for the future.
However, freedom can open the door to risky undertakings and delinquencies.
It is the nature of youngsters to pursue activities that the average adult will label as dangerous or stupid.
It is not far fetched to say that the life of a teenager is like a series of experiments and challenges.....