FEATURES News List
Ex-Journalists Start New Life Chapter
By Norul Akma Mohd Zain
GEORGE TOWN (Bernama) -- Journalists will brave through rain, hail and shine, travel across seas and go into the midst of wars and natural disasters to get a story.
Sometimes, in the pursuit of reporting the truth, they face the risk of being sued, harmed and even killed.
However, the struggles they have to endure in the bid to deliver news matters little to them compared to the satisfaction of being able to effect positive changes in the community and the country through their work.
Puppet Master, 4, Captivates Audience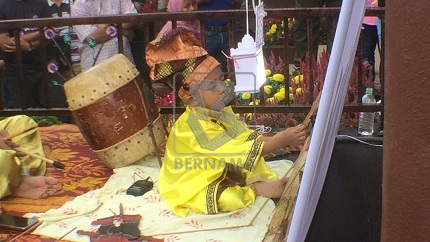 By Tengku Faezah Tengku Yusof
KUALA LUMPUR (Bernama) --He may be only four, but Aqfierudzar Rizq Mohd Sulhie is already making a name in the wayang kulit world.
He earned the title of tok dalang (wayang kulit puppet master and storyteller) two months ago, while performing in the programme 'Joyful Malaysia' at the lobby of Kuala Lumpur International Airport 2 (KLIA 2). The programme, which ran from a month starting Sept 9, was organised by the Kelantan Tourism Information Centre (TIC) with the cooperation of the Malaysia Airport Holdings Berhad (MAHB).
His father Mohd Sulhie Yusof, said the audience, particularly foreign tourists, were enthralled by his son's ability to tell a captivating story while manoeuvring wayang kulit puppets from behind a white screen.
Ignorance Leads to Losses in Agarwood Industry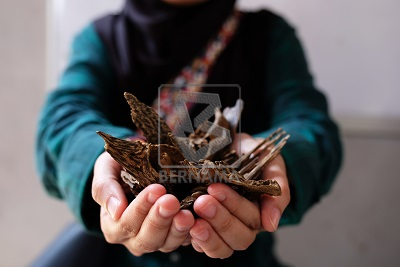 By Sakini Mohd Said
ALOR SETAR (Bernama) -- The karas tree produces a valuable national commodity called agarwood (gaharu), which price can go up to tens of thousands of ringgit a kilogramme.
However, in order to extract the valuable resin of agarwood from the karas tree, it has to be wounded first.
"Other trees may only produce when it is healthy but the karas is different. It will only produce (the resin) if it is injured or damaged. The longer the tree stays damaged or infected with illness, the better the quality of agarwood produced," said Ramli Harun, 67, who has been managing two karas tree plantations since 1990.
Monsoon Brings Fear of Further Beach Erosion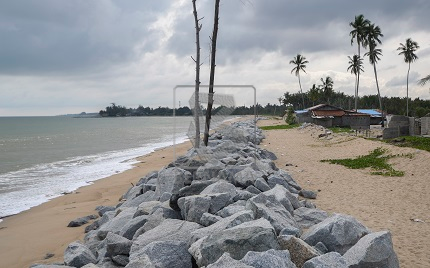 By Mohd Fakri Awang Lah and Rohaiza Ab Rahman
KOTA BHARU, Dec 5 -- Some 500 people who live by Pantai Mek Mas and in Pulau Kundur here risk having their homes swept away every monsoon season.
Every roaring wave of the South China Sea strikes fear in their hearts as just a few years ago, some of them had witnessed their homes battered by the waves while they stood helplessly by.
Despite knowing the risks, many of them had no other choice but to continue living in their homes, as it had been their family's for generations.
Sikhs in India Elated Over Opening of Pakistan Pilgrimage Route
By Shakir Husain
NEW DELHI (Bernama) -- India's Sikh community is elated over the launch of a pilgrim route that connects two important sacred sites, one in India and another about four kilometres away in Pakistan.
Once India and Pakistan complete the infrastructure on their respective territories, the new border crossing point is expected to see a rush of Sikh pilgrims to the Kartarpur Sahib Gurdwara in Pakistan's Narowal district.
Indian Sikhs have welcomed the visa-free route, which the Indian and Pakistani governments agreed to facilitate despite their strained relations.
CMed-Accredited Pharmacists Help Curb Misuse of Complementary medicine
By Ainul Huda Mohamed Saaid
KUALA LUMPUR (Bernama) -- There has been an increase in the demand for complementary medicine and therapy in the country, of late.
However, the public generally has a vague idea of what constitutes a complementary treatment.
Some assume it is the home remedies handed down from generation to generation while others believe it is the health tips that have been widely shared on social media.
Is "Alternative Cigarette" the Solution?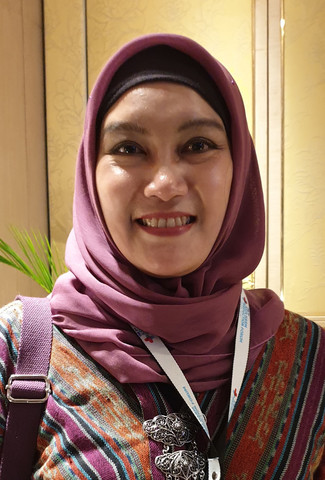 By Sakini Mohd Said
MANILA (Bernama) -- The government's stricter anti-smoking policies that will be enforced next year may have brought a collective sigh of relief from the victims of second hand smoke.
Smokers, however, have cried foul and called the move "unfair".
It has been proven through countless scientific research, government data and irrefutable evidence from health organisations and agencies worldwide that smoking has far-reaching consequences. Despite that, there are still those who adamantly fight for the "rights of the smokers".