FEATURES News List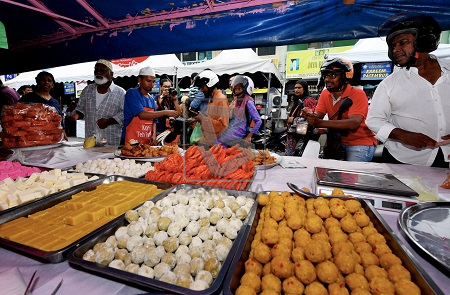 By Kurniawati Kamarudin
KUALA LUMPUR (Bernama) -- Food waste in this country has reached a critical level as data by Solid Waste Management and Public Cleansing Corporation (SWCorp) shows that 55 percent of solid wastes disposed at landfills comprise food.
MySaveFood Secretariat head Dr Ainu Husna MS Suhaimi said the food waste not only refers to the edibles disposed of by consumers but also the post-harvest loss at farms and plantations.
MySafeFood is a project that was started in 2016 by the Malaysian Agricultural Research and Development Institute (MARDI), in collaboration with Food and Agriculture Organisation (FAO) of the United Nations, under the latter's global SaveFood initiative to reduce food waste.
Malaysians reportedly dispose of not less than 3,000 metric tonnes of food daily that is still fit for consumption, with the amount rising during festive seasons.
During Ramadan this year, SW Corp recorded a total of 615,000 metric tonnes of food waste.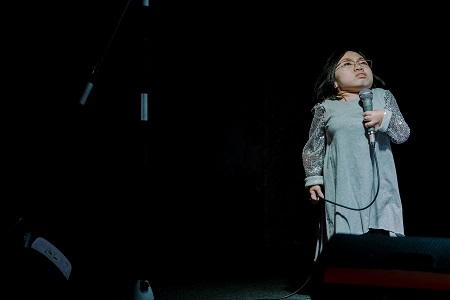 By Siti Fauziah Hasan
KUALA LUMPUR (Bernama) -- Rachel Siew Suet Li is one person who has never allowed her limitations to weigh her down.
Having been born with a rare genetic disorder that causes, among others, skeletal abnormalities, 29-year-old Rachel stands at only 92.5 centimetres (three feet). But her vast reserve of courage, inner strength and hope makes up for her lack of height.
This Subang Jaya lass was bullied in school and in public, she is often stared at – just because she looks different.
"Although I am different from other people, I've never allowed my limitations to stand in my way. I've always been confident that I will succeed in achieving my dreams," said the plucky young woman, who is afflicted with Mucopolysaccharidosis (MPS), also known as Morquio A Syndrome.
People born with this disease cannot break down certain complex carbohydrates called glycosaminoglycans (GAGs) because their bodies do not make enough quantities of an enzyme which breaks down or recycles materials the body cannot use.
Sayonara, Dear 'Otousan, Okaasan'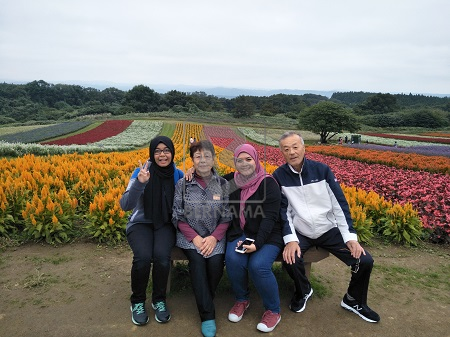 By Erda Khursyiah Basir
MIYAGI (Japan) (Bernama) -- I had mixed feelings as I travelled from Sendai, the capital of Miyagi prefecture in northern Honshu, to the small town of Kami-machi or Kami-town to meet my "family" with whom I would be spending the next three days.
I found the prospect of experiencing the Japanese way of life exciting but was a little worried whether or not I would be accepted with open arms by my foster family.
My three-day, two-night stay with my Japanese family was made possible when I participated in the Japan-East Asia Network of Exchange for Students and Youths (Jenesys2018) programme between Sept 25 and Oct 2, organised by the Japan International Cooperation Center.
The host family programme was part of Jenesys2018, and it was aimed at promoting a better understanding of the way of life and culture of the people of the Land of the Rising Sun.
A total of 20 Malaysians from various backgrounds, including members of the media, university lecturers and students, government servants and members of uniformed bodies, participated in Jenesys2018.
Is Penang's Property Market Finally Cooling?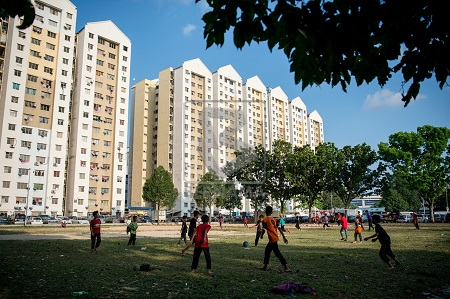 By Kenny Teng Khoon Hock
GEORGE TOWN (Bernama) -- The property market in Penang is known to be among the most expensive in the country, with prices having soared over the years despite various cooling measures implemented by the authorities.
Recently, there have been signs of property prices stabilising and the state has even reported property overhang.
Since 2014, the Penang government has stepped up the development of affordable housing projects and has also imposed various measures in its attempts to keep property prices under control.
Among the locations in Penang considered as prime are Gurney Drive, Tanjong Tokong and Batu Ferringhi, where properties are beyond the reach of the local people as most of them are priced at above RM800 per square foot.
Factors that have contributed to the rise of Penang property prices include speculation, shortage of land on the island, increase in the cost of building materials and an influx of foreign buyers which is partly due to the weak ringgit.
Malaysians Developing Heart Disease at Younger Age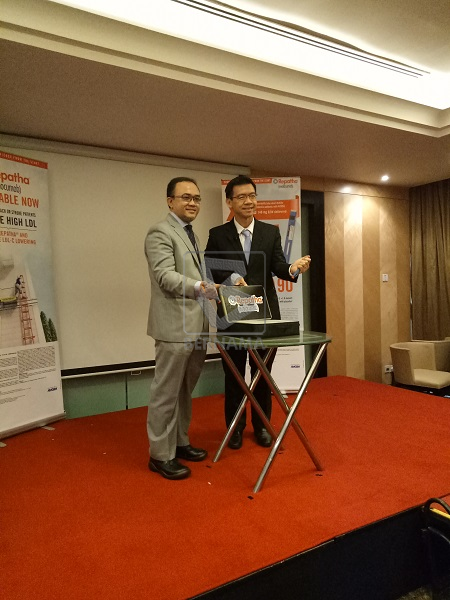 By Erda Khursyiah Basir
KUALA LUMPUR (Bernama) -- Malaysians are developing heart disease at a younger age compared with their peers in other countries.
Citing Health Ministry statistics, National Heart Institute (IJN) consultant cardiologist Datuk Dr Ahmad Khairuddin Mohamed Yusof said in 2017, Malaysians developed heart disease at the age of 58 years, compared to populations in Thailand (65 years), mainland China (63 years), western countries (66 years) and Canada (68 years).
According to the World Health Organisation, in 2014 the Malaysian proportional mortality rate of cardiovascular diseases (CVDs) stood at 36 percent. Worldwide, an estimated 17.7 million people died from CVDs in 2015, representing 31 percent of all global deaths.
Dr Ahmad Khairuddin said high levels of cholesterol in the blood may lead to CVDs, which include heart attacks and strokes.
According to the 2015 National Health and Morbidity Survey, an estimated 47.7 percent of Malaysians aged 18 and above have high blood cholesterol, which is also known as hypercholesterolemia. This figure is a relative increase compared to 32.6 percent in 2011.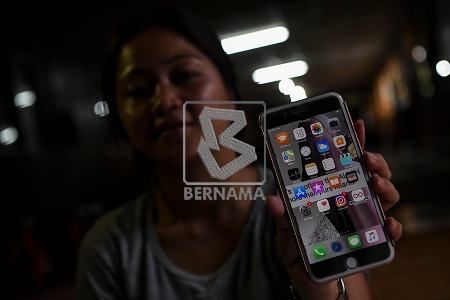 By Sakini Mohd Said
SIBU (Bernama) -- Audrey Iverson Yii snatches his mother's smartphone from her hand and presses his tiny fingers on its screen. Something appears on the screen and the two-year-old starts to giggle.
The friendly toddler, who had only recently learnt to speak, runs towards this writer and shows her the phone. He is actually playing a digital game where the player can transform the main character, a virtual cat, into different forms.
That is not all. The little boy pokes at the YouTube app icon and his favourite cartoon character "Doraemon" appears on the screen, much to the surprise of this writer who is amazed how he could have "mastered" the smartphone when there is absolutely no telecommunications services or Internet access in the remote village where he lives.
Audrey and his family live at the 20-door Anthony Bau Longhouse, located at a village in Nanga Sugai, Rantau Tapang in Julau, which is about 120 km from Sibu.
From Julau, the longhouse – located at the upstream stretch of Sungai Mujok – is only accessible by boat with the journey from the jetty at Pangkalan Entabai in Julau to Nanga Sugai taking about five hours.
Think First Before Venturing Out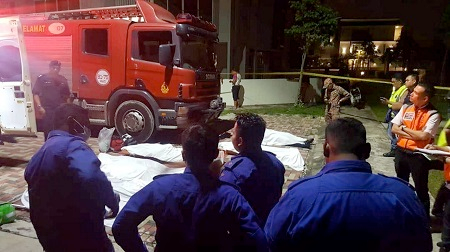 By Ainul Huda Mohamed Saaid
KUALA LUMPUR (Bernama) -- Raising a teenager is probably the hardest phase in parenting.
Parents want their teenagers to learn to be independent as well as to be able to make decisions by themselves so that they are better prepared for the future.
However, freedom can open the door to risky undertakings and delinquencies.
It is the nature of youngsters to pursue activities that the average adult will label as dangerous or stupid.
It is not far fetched to say that the life of a teenager is like a series of experiments and challenges.