FEATURES News List
Celebrating Malaysia's Diversity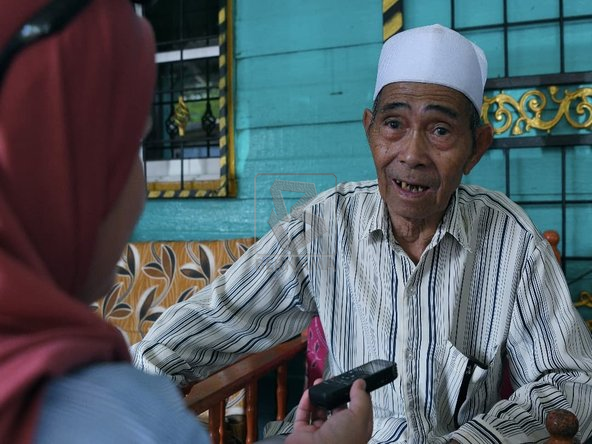 By Erda Khursyiah Basir
KOTA BELUD (Bernama) -- Known for its tapestry of cultures belonging to various ethnic groups, Kota Belud is a showcase for racial unity and harmony.
The ubiquitous coffee shop in this quaint little town, located about 70 kilometres from Kota Kinabalu, is the favourite meeting place for the locals, where they talk about everything from politics to the latest goings-on whilst sipping hot coffee or tea.
Their ethnic or religious dissimilarities do not get in the way of their social interaction and they are all friends and look out for each other.
The Kota Belud district has a predominantly Bajau population, with the rest made up of people from the Kadazandusun and other ethnic communities.
The sentiments expressed by a senior denizen, Ebin Adim, clearly sums up the genuine camaraderie that prevails there.
Violence Can Destroy The World
By Ravindran Raman Kutty
In this write-up by Ravindran Raman Kutty, an award-winning communications practitioner and a fellow of the Institute of Public Relations Malaysia, he discusses the reasons why some people are driven to committing acts of violent extremism.
KUALA LUMPUR (Bernama) -- As the advisor to the World Youth Foundation, I was recently invited to chair and moderate an international conference on Youth, Peace and Violent Extremism that was held from July 30 to Aug 3 in Melaka.
A total of 120 delegates from 24 countries participated in the conference to understand the issues circulating about violent extremism and peace. Apparently, youths are behind 95 per cent of the cases involving extreme violence. Why do youths fall prey to purveyors of extremism? Why violence when peace is a better option? What are the root causes of violence? How are terrorists recruited?
We were fortunate to have excellent presenters from the Royal Malaysian Police, United Nations University, United Nations Educational, Scientific and Cultural Organisation (UNESCO), IACSP Centre for Security Studies Southeast Asia Region, Commonwealth Secretariat and Loyola University Chicago.
The presenters and discussants spoke on the acts of violent extremism that have been escalating since the terror attacks that took place in the United States on Sept 11, 2001 (also referred to as 9/11). Our airports, places of worship, shopping malls, concert halls and public spaces are more vulnerable now than ever before in the history of civilisation.
The most commonly known reasons why the perpetrators carry out such acts are ideological and socio-economic in nature, or as part of a struggle for independence. However, studies have revealed an interesting point, that is, such acts are committed by those who come from wealthy and comfortably well-off, middle-class families.
Unshackling The Orang Asli Mindset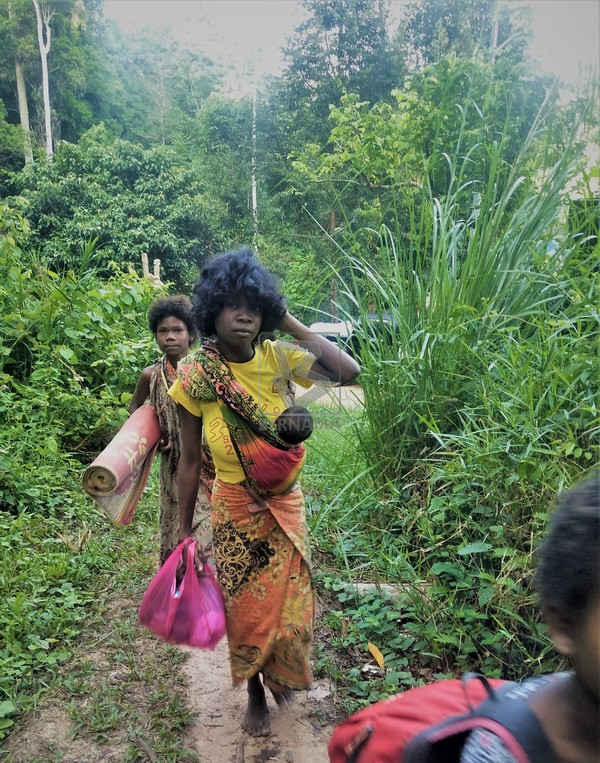 By Kurniawati Kamarudin
PONTIAN (Bernama) -- It is an indisputable fact that the Orang Asli communities have made vast contributions to the peace and tranquillity enjoyed by this nation.
With National Day just around the corner, it is a good time for Malaysians to feel grateful to the indigenous minorities who played a part in defending the country during the communist insurgency from 1948 to 1960.
In particular, the Senoi Praaq – a special forces unit largely made up of ethnic people that was created in 1956 by the British colonial authorities to fight communism – stood out with their unique skills and proved their competence in battling the communists, most of whom operated from the jungle.
Currently, a large portion of the 178,197 Orang Asli living in 854 villages in the peninsula still practices the traditional way of life. Their settlements are mostly located on the fringes of forests where they forage for food such as small animals and fruits and their lifestyles are heavily influenced by their natural environment and ancestral practices.
They may have been Peninsular Malaysia's original inhabitants but the grim reality is that even after 61 years of independence, not much has changed for the Orang Asli in terms of their educational and socio-economic development.
Melaka Exco Focusing On Labour Issues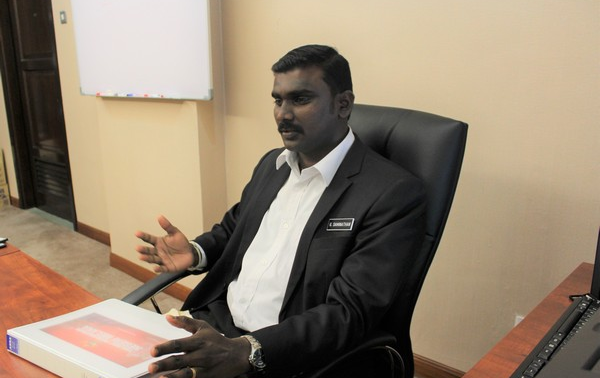 By Shaidathul Suhana Ros and P. Pravina
MELAKA (Bernama) -- Increasing local manpower and reducing dependency on foreign labour is among the focus of the Melaka Unity, Human Re­­sour­ces, Non-Governmental Orga­­­ni­­sations and Consumer Affairs Committee chairman, G. Saminathan.
The 2016 Basic Data on Melaka states that they are around 400,000 people in the state's workforce. Media reports revealed that more than 80,000 from the figure are foreign workers employed in various fields, particularly the manufacturing sector.
This shows that around one in four workers in Melaka comprise foreign manpower.
To remedy the situation, the state government has, for a start, asked employers to offer jobs to locals first before looking to the foreign labour market to fill out vacancies, said Saminathan.
The 33-year-old believes that employers should try their best to hire local manpower by offering competitive salaries and good remuneration packages.
Kelantanese Dialect A Unifying Medium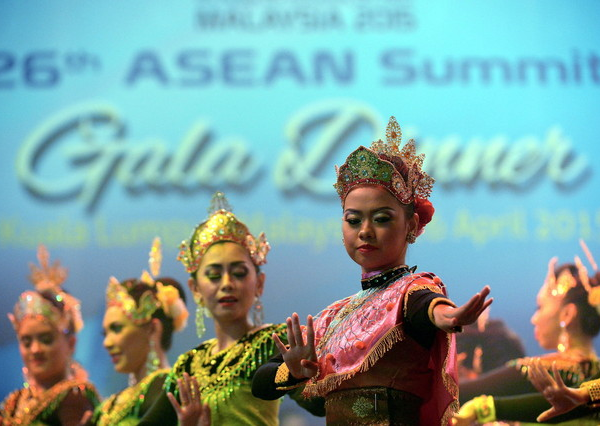 By Rohaiza Ab Rahman
TUMPAT (Bernama) -- In Kelantan, it is not unusual to see people of various races speaking in the local dialect.
The Kelantanese lingo has helped the local Malay, Chinese, Indian and Thai communities to communicate better during their daily interactions.
It is also obvious, indeed, that the dialect has played a vital role in maintaining harmony among the people of different faiths.
Words like 'kawe' or 'ambo' (which mean 'saya' or 'I'), 'ghoyak' ('beritahu' or inform), 'make' ('makan' or eat), 'bakpo' ('kenapa' or why), 'tak dok gapo' ('tidak ada apa-apa' or there's nothing) and 'bekwoh' ('kenduri' or feast) can be heard everyday.
It is heartening to hear people from the Thai, Chinese and Indian communities speaking in the Kelantanese dialect with ease. In fact, at the Bunohan market in Tumpat, the Chinese vegetable seller speaks to his customers, who also include Thais, in the dialect.
By Shakir Husain
Bernama's correspondent in New Delhi shares his take from the Indian sub-continent.
NEW DELHI (Bernama) -- Traders in the spice market in Delhi's historic old district have no time to exchange pleasantries.
They want to avoid curious onlookers, and "window shopping" would invite disapproving looks.
For these wholesale businessmen in the Khari Baoli market, located near the Fatehpuri Masjid, one of the city's oldest mosques, time is money.
You can watch them tending to retail shopkeepers, taking orders over the phone, talking to suppliers and discussing payments while allowing their eyes to wander in search of more customers.
They have a good eye to assess their potential customers and one question is enough to determine whether you are a genuine customer or not.
Off-Pump Bypass Reduces Post-Surgery Complications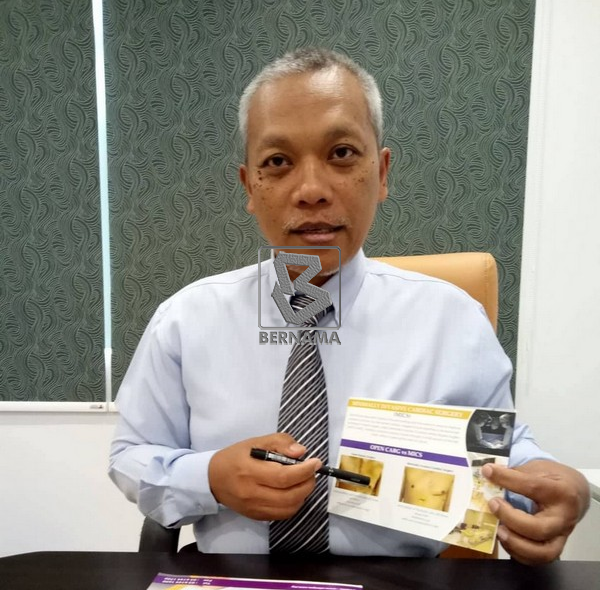 By Erda Khursyiah Basir
KUALA LUMPUR (Bernama) -- A coronary artery bypass surgery is done to restore blood flow to the heart, but it is usually performed when the heart is stopped.
This is because the heart has to be opened for the surgery, so it needs to be still for the operation. The heart's pumping action will instead be taken over by the heart-lung (cardiopulmonary bypass) machine, which adds oxygen to the blood.
Although the surgery is considered a common one, an open-heart surgery comes with risks of complications during or following the procedure. That is why until today, the medical community is still debating the safety of the procedure.
Among the complications of an open-heart bypass are heart attack, stroke, irregular heartbeat, lung or kidney failure, chest pain and fever, blood loss or blood clot, memory loss and difficulty breathing.