FEATURES News List
Bumiputera Entrepreneur Making Good In Cabinet Building Business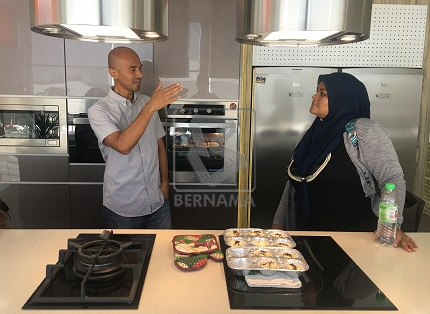 By Fairus Mohd
PEKAN (Bernama) -- Talent, determination, confidence and perseverance are all that one needs to build a business from scratch.
Althahir Abdul Rashid has these qualities in abundance and today, he is the owner of a thriving enterprise specialising in designing and building kitchen cabinetry.
His gallery, called Total Kitchen, located in a three-storey shoplot at Jalan Teluk Sisek in Kuantan is a testimony to the success of the business he embarked on some 20 years ago.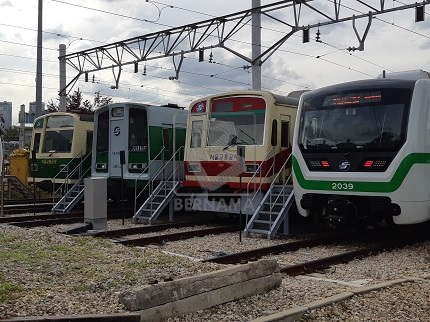 By Ravichandran D.J Paul
SEOUL (Bernama) -- One of the key features of any modern metropolis is its metro, namely the intra-city rail transport that makes travelling across the traffic-choked city a breeze.
However, planning, implementing and maintaining a metro system is not only costly but also requires in-depth knowledge and expertise. This is especially so when there are different train systems making up the metro, like in Malaysia where the metro network comprises the MRT, LRT, ERL, monorail and KTM rail lines. Many of the metros of the world today are constantly finding ways to keep their maintenance cost and downtime of their rail assets at a minimum. Hence, excellent management practices, effective in-house maintenance and development of indigenous technologies are crucial for any metro operator.
Though the metro system puts Malaysia's capital city Kuala Lumpur on a par with many major cities of the world, the country has lots to learn in being innovative in managing and maintaining the system efficiently for the future.
Show More Compassion to Animals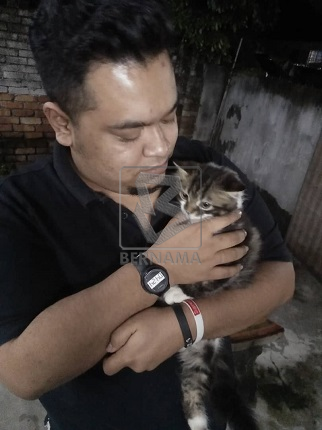 By Muhammad Basir bin Roslan
KUALA LUMPUR (Bernama) -- Nothing can be more therapeutic than having an adorable cat as a pet, so says Muhammad Hasbullah Ibrahim.
The 28-year-old secretary of the Malaysia Cat Club has been a cat lover since young and is now the proud owner of seven cats of different breeds.
His love affair with felines started after he rescued four stray kittens from being bitten by a dog by the roadside sometime back. He decided to give them a home and named them Moktam, Shuteh, Leo and Belang.
Fikirlah: Reform The Way We Use Public Toilets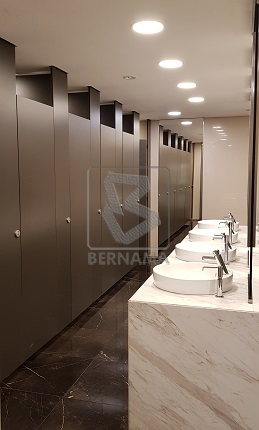 By Adnan Jahaya
KANGAR (Bernama) -- Imagine you are in a public place, when you feel the sudden and very urgent call of nature.
For many Malaysians, this can be one of their worst nightmares. Our public toilets are notoriously known to be smelly, filthy, wet and disgusting.
As such, many would try their best to "hold it in" no matter how much they need to "go" – at least until they get home or to a facility deemed cleaner.
Waste Management Should Not Remain A Conference Topic
By Ravindran Raman Kutty
In this write-up by Ravindran Raman Kutty, an award-winning communications practitioner and a fellow of the Institute of Public Relations Malaysia, he talks about waste management.
KUALA LUMPUR (Bernama) -- Waste management is about the quality of life. It is about clean air, water and environment.
"Though you don't see what you dump, it will come and haunt you one of these days. If not you, it will taunt your children..." so said Antonis Mavropoulos, president of International Solid Waste Association (ISWA), at the ISWA World Congress that was held at the Kuala Lumpur Convention Centre, here, from Oct 22 to 25.
The congress was jointly organised by ISWA and the Waste Management Association of Malaysia. About 1,600 delegates from over 60 countries participated in the congress, where they exchanged ideas and opinions to advance scientific and technical knowledge for sustainable solid waste management.
Fisherwoman, 64, Still Going Strong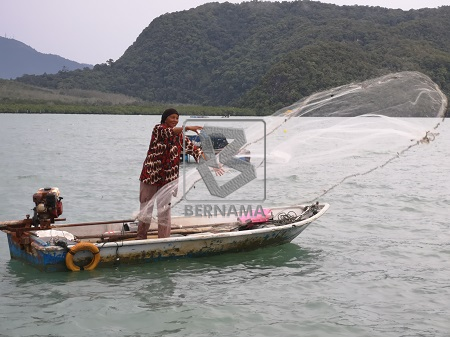 By Hamdan Ismail
LANGKAWI (Bernama) -- Scores of people await the return of 'Mak Cik Udang' (literally: the prawn auntie) from sea at the jetty of Kampung Bagan Nyior, every day.
Kamariah Hassan, 64, is the only fisherwoman in Pulau Dayang Bunting, where the village is located. She is known as Mak Cik Udang because her main catch is prawns.
One of her regular customers, Ahmad Fauzi Ibrahim, 42, even places "bookings" before she goes out to sea.
"I come all the way from the big island (Langkawi) just to buy her prawns because they are really fresh," he said.
Temple in Kerala Firm on Keeping Women Out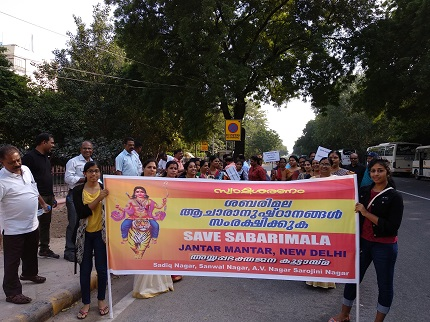 By Shakir Husain
NEW DELHI (Bernama) -- A famous temple in India's Kerala state told news organisations not to send women journalists to cover the row over a ban on the entry of female devotees of menstrual age.
The Sabarimala Temple last month witnessed unruly protests by hardline groups defying a recent Supreme Court order, which allowed women of all ages to enter the Hindu shrine dedicated to Lord Ayyappan, considered a celibate deity.
Some women journalists were attacked during the protests as they covered the controversy.