FEATURES News List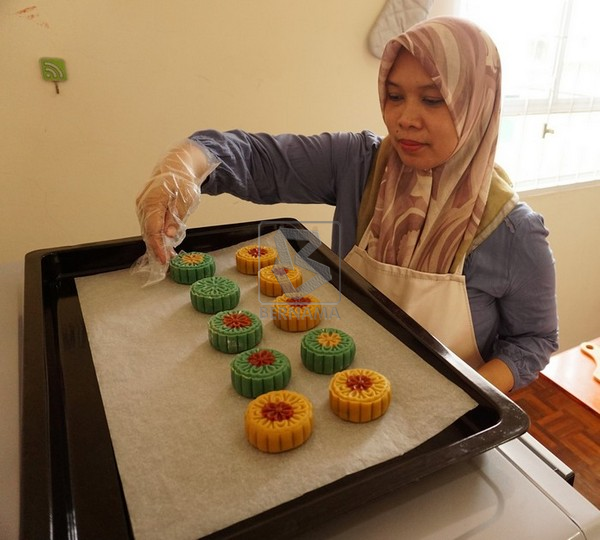 7h ago
The Tale Of Two Turtles Named Sabariah And Kartini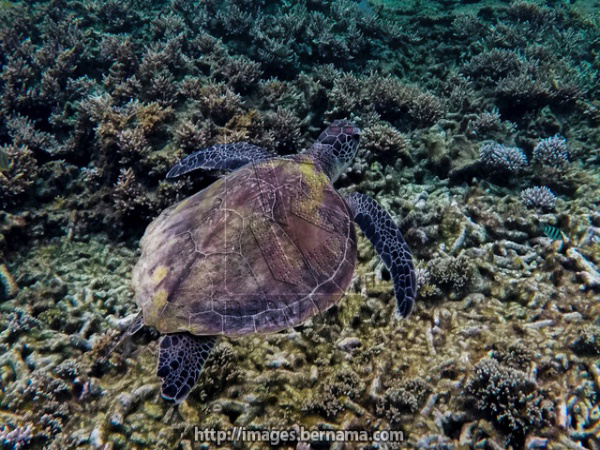 By Ali Imran Mohd Noordin
KUALA TERENGGANU (Bernama) -- The time was 8.40 p.m. and it was pitch dark at Redang Island's Pantai Chagar Hutang.
The beach was damp as there had been a steady drizzle since dusk.
Amidst the hushed atmosphere, two Green turtles emerged from the South China Sea and slowly ambled up the beach. These endangered reptiles only had one thing in mind – to find a safe spot to lay their eggs.
Some sections of the beach were rock-strewn but, fortunately, it did not hamper the turtles from landing there.
It was probably the quietness and stillness that attracted them to Pantai Chagar Hutang as they must have felt safe from predators.
The day these two Green turtles – nicknamed Sabariah and Kartini – turned up at Pulau Redang, this writer was also there together with a group of journalists and television cameramen from the Malaysian National News Agency (BERNAMA) and Bernama News Channel (BNC).
Feasting On History At Istanbul's Topkapi Palace Museum
By Shakir Husain
ISTANBUL (Bernama) -- Even if you are not an avid admirer of the arts, architecture or history, the Topkapi Palace Museum in Istanbul is still worth a visit.
Go straight to the areas facing the sea and enjoy some stunning views of Istanbul's skyline.
For those interested in the museum's collections and walking through its courtyards and rooms radiating with treasures, it would be an exhilarating cultural trip.
Overlooking the confluence of the Bosphorus and the Marmara Sea, the Topkapi Palace was built in the 15th century on the orders of Mehmet II, also known as Fatih the Conqueror.
It occupies a special place among Istanbul's must-see attractions, which include the Sultan Ahmet Mosque (Blue Mosque) and the Hagia Sophia Museum within a short walking distance.
A Sanctuary For Nesting Turtles
By Ali Imran Mohd Noordin
KUALA TERENGGANU (Bernama) -- No other place in Peninsular Malaysia has the highest rates of sea turtles nesting than Pantai Chagar Hutang in Redang Island, Terengganu.
Before the beach was gazetted by the state Department of Fisheries as a turtle sanctuary in 1993, the northern part of the island was a popular place for turtle egg hunters to get their supply.
After the gazettement, the activity was immediately banned and the place subsequently became a sanctuary for nesting turtles.
The 350-metre long beach is closed to any tourism or commercial activities in order to retain its natural landscape so that turtles can nest without being disturbed by humans.
Universiti Malaysia Terengganu (UMT) runs several programmes on the nesting beach through its Sea Turtle Research Station where it monitors, studies and organises academic activities related to turtle conservation.
Birdwatching: An Ecotourism Potential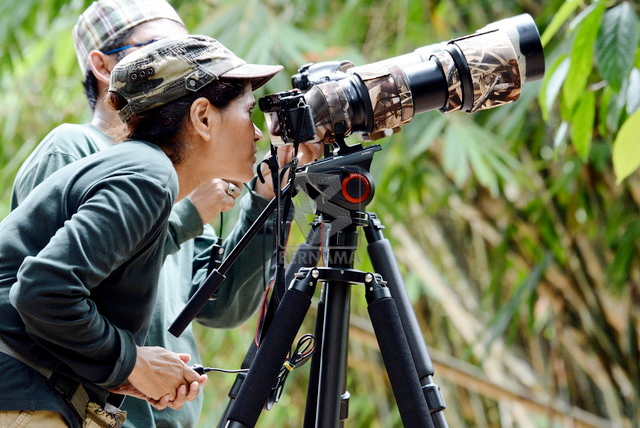 By Ahmad Erwan Othman
GERIK (Bernama) -- Birdwatching has become an environmentally-friendly recreational activity that brings economic benefits to the country, especially the tourism sector.
According to a research by the Malaysia Tourism Promotion Board (Tourism Malaysia), the arrival of 3,150 birdwatchers from all over the world in 2015 generated some RM20.3 million in spending. In fact, Malaysia is the fifth destination of choice in Asia for birdwatchers after India, China, Thailand and Indonesia.
The Belum Temengor Forest Complex is a favourite destination of birdwatchers from all over the world because it is where 304 species of birds can be found, including migratory ones.
Realising its ecotourism potential, the Ecotourism and Conservation Society Malaysia (ECOMY) teamed up with the Belum Rainforest Resort, Belum Forest Friends (BFF) and the Perak State Parks Corporation to jointly organise the Royal Belum International Hornbill Expedition 2018 from Sept 3-5 at the forest complex, recently.
Next Year's Tagang Festival To Be Bigger
By Robert Kenneth Anak Henry
KUCHING (Bernama) -- Who would have thought that what started as a village event four years ago would grow into an international festival?
Kicking off in 2015 as the Tagang Semadang Festival that was held at Kampung Semadang on a shoestring budget of RM3,000, it has now metamorphosised into the Tagang International Festival.
Assistant Minister for Transportation Datuk Dr Jerip Susil has even promised a RM50,000 allocation for next year's edition.
Kampung Semadang, located at Jalan Puncak Borneo – about 40 kilometres from the state capital – will continue to be the venue for the festival.
The fourth edition of the festival, held between Aug 31 and Sept 2, was a huge success, attracting some 5,000 visitors, including foreigners.
Fikirlah: Viable Solutions Needed To Overcome Drug Abuse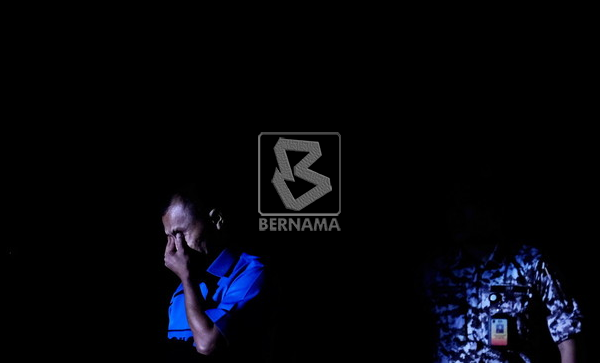 By Kurniawati Kamarudin
KUALA LUMPUR (Bernama) -- On Aug 15, the National Anti-Drugs Agency of Malaysia (AADK) received a new 'boss'.
There was nothing extraordinary about the appointment of Bukit Aman's Internal Security and Public Order director Datuk Seri Zulkifli Abdullah as AADK director-general.
This is because previously top police officers like former Inspector-General of Police the late Tan Sri Mohd Bakri Omar and former Bukit Aman Criminal Investigation Department director the late Datuk Seri Salleh Mat Som had also headed the anti-drug agency.
Certainly, high expectations will be set for AADK's newly-appointed director-general, particularly with regard to how he would address the drug abuse problem in this country.
Since its inception, the AADK's main role has been to fight the drug menace which has been declared as this country's number one enemy.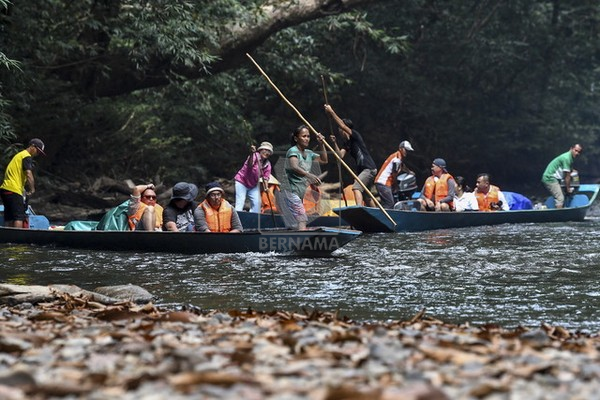 By Sakini Mohd Said
JULAU (Bernama) -- The blazing morning sun beat down on us mercilessly as we waited at the jetty at Pangkalan Entabai for the boat to ferry us to the Anthony Bau Longhouse, located in a village at the upstream stretch of Sungai Mujok, here.
This writer and a group of fellow journalists, who had recently participated in a mobile clinic mission organised by UMW Corporation Sdn Bhd in collaboration with Mercy Malaysia (Malaysian Medical Relief Society), were expecting a comfortable boat, complete with a hood or canopy, to take them on the five-hour journey to the longhouse at Nanga Sugai in Rantau Tapang, Mujok, which is about 120 kilometres from the nearest town of Sibu.
To our consternation, our mode of transportation turned out to be a 9.75-metre-long 'sampan' equipped with a 15-horsepower engine, which could fit only five people and had nothing to shelter them from the searing heat.
However, whatever anxiety or discomfort we had felt earlier disappeared when we listened to the chirping of birds and started to feast our eyes on the swathes of rainforest through which the river flowed.