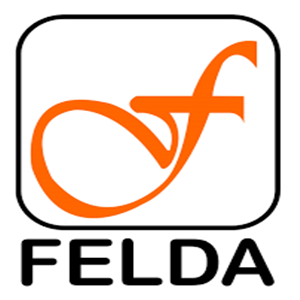 KUALA LUMPUR, Dec 6 (Bernama) – The Federal Land Development Authority (Felda) is committed to assist 100,000 smallholders from 286 Felda settlements to obtain the Malaysian Sustainable Palm Oil (MSPO) certification for 431,430 hectares (ha) of oil palm plantation.
In a statement today, Felda said compliance with the MSPO offered many benefits for smallholders, including helping them in branding their palm oil products and giving them a higher export competitive edge, especially in environmentally sensitive markets like the European Union, the United States and Australia.
Other benefits include a more effective and systematic management, helping to achieve the country's aspiration in ensuring a sustainable palm product output, potentially enhancing yield and improving oil extraction rate by using the Best Management Practices.
To date, 120 oil palm settlement schemes or almost 42 per cent of oil palm schemes in the country have obtained MSPO certification, involving 175,950.21ha of plantation land.
Meanwhile, 166 other schemes, involving 225,480.23ha of plantation land, are expected to be MSPO certified by end-2019.
Felda said it is working together with a third-party auditor and other agencies to obtain the certification and ensure transparency in the initiative towards producing sustainable palm oil.
-- BERNAMA