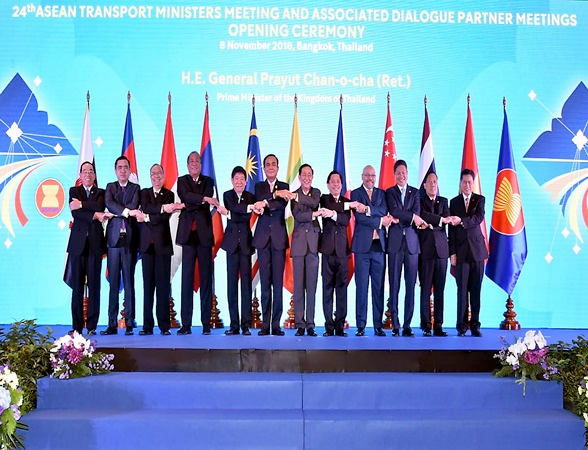 By Mohd Haikal Mohd Isa
BANGKOK, Nov 9 (Bernama) -- The ASEAN Single Aviation Market is coming closer to reality following the conclusion of the 24th ASEAN Transport Ministers Meeting here today.
During the meeting, ASEAN transport ministers signed the Protocol 4 on Co-Terminal Rights Between Points Within the Territory of Any Other ASEAN Member States.
"This protocol allows an airline to serve two or more points in another ASEAN member state on the same route as part of an international journey," Transport Minister Anthony Loke Siew Fook told Bernama after the conclusion of the meeting here today.
.....